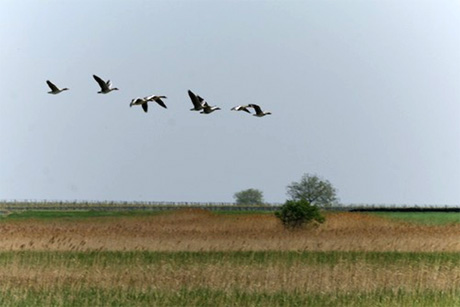 Out into the big wide world of Trakehner friends to the studs and breeders and people who have actively worked on Donaufischer's website:
www.trakehner-verband.de
Trakehner Verband (Germany)
www.trakehner-bayern.de
The website of the breeding district Bavaria - always up to date
www.heise-trakehner.de
Among the outstanding mares of the stud is also Donaufischer's daughter Pr.St. Pergamon. Here our young horses are broken carefully and perfectly.
www.gestuet-hohenschmark.de
Donaufischer's son Perlentaucher and his daughter Pr.A. Donaufuerstin live at Hohenschmark stud
www.klosterhof-medingen.de
Donaufischer comes from the great family of Donaufuerstin vom Klosterhof. Breeder: Burkhard Wahler.
www.reitsport-dierstorf.de
This is the home of the significant and highly rated PrA. Kornblume XVII by Donaufischer
www.trakehnerzucht-schmidt.de
The highly successful daughter Pr.St. Donaufischerin and the wonderful St.Pr.u.Pr.St. Donausage II, Donaufischer's dam are at home at this stud.
www.trakehnerhof-traupe.com
The noble, expressive daughter Pr.A. Pommernlied is one of the many successful horses of the Traupe family.
www.trakehner-sl.de
Trakehner breeding stud and sport horse training facility, operated by Ulrike Sahm-Luetteken and Karsten Luetteken. They are responsible for the great success of Donaufischer's daughter St.Pr.u.Pr.St. Mona Lisa in her mare's performance test.
www.hof-daenecke.de
With great passion the breeding partnership Daenecke-Schwarz is successful in several areas of breeding. Traeumchen is one of the best mares of their Trakehner stud.
www.younghorse.de
Horse schooling and training by Silke Engelhardt. Violetta was trained here.
www.gestuet-riegersburg.com
Breeding stud and horse school Wimmer. Home of big and little talents.
www.pferdevideomarketing.com
Pferde Video Marketing, Horse Sales Consulting, DI Elisabeth Wimmer
www.trakehner-unterfranken.de
Trakehner stud Benediktushoehe of the Becker family. Founder mare of this stud is the excellent and proven champion mare of her ZStE Pr.St. Umbra VIII.
www.yeguadasierranorte.es
With great dedication and commitment to the Trakehner horse Juan Torres has created a new Trakehner breeding facility on his farm in Spain / Sevilla.
www.pferdewissenschaften.at
You need to know to understand
www.vetmeduni.ac.at
Centre for Artificial Insemination and Embryo Transfer of Veterinary University Vienna
www.nationalpark-neusiedlersee-seewinkel.at
Donaufischer's home
www.egm.at
Webmaster Ernst Michalek has worked on the creation of the website tirelessly
www.kuntnerundwider.net
Design, layout and graphic ideas regarding Donaufischer's Web site and advertisements by Wolfgang Kuntner